2016
EWVA Euro
pean Women Video Artist

 The selection includes artworks by some of the most influential European women artists who were video pioneers in the 1970s and 1980s. A broad range of topics and approaches to video will be shown. These include experimentation exploring the possibilities of the medium, video installation, multi-media and performance. The selected themes address: the critic to broadcast TV, identity, the relationship with their body, ephemerality of life, perception, pregnancy and maternity, the opposition between Nature and civilisation, how women are represented by the media, the role of women in society.
Featured artists: Anna Valeria Borsari, Antonie Frank Grahamsdaughter, Madelon Hooykaas, Živa Kraus, Federica Marangoni, Elaine Shemilt, Annegret Soltau, Elsa Stansfield
EWVA will be participating at the BNL Media Art Festival in Rome. This takes the form of a screening programme held at MAXXI National Museum of the 21st Century Arts, Rome.
Curated by Laura Leuzzi

Still from performance [Observation] parachuting
 
Moving Art Project är en juryutvald turnerande konstutställning som under våren 2016
besöker 10 olika städer. Med på utställningen finns originalverk från 102 av Sveriges mest
intressanta konstnärer  inom måleri, foto och skulptur till textil, ljud och videokonst.
 Moving Art Project besöker följande städer:
Stockholm 21 mars ,27 mars, Falun 31 mars 3 april, Karlstad 7 april 10 april
Växjö 14 april 17 aprilJönköping 21 april 24 april,Malmö 28 april 1 maj
Göteborg 5 maj 8 maj, Östersund 12 maj 15 maj, Luleå 19 maj 22 maj
Kiruna 26 maj 29 maj
 ———————————————————————————————————————-
"Att omvandla den andre till sin egen avbild "
Projektrummet Studi44 
Antonie Frank Grahamsdaughter



 

 —————————————————————————————————————————————–

 

28 May 2015

Photographic Artist's Book Artist Book. 
Project year.  The Royal Institute of Art.
Presentation:
Dummy/ Publication exhibition:    [Vittnesmål] 2015

Biblioteket Konstakademin Fredsgatan
________________________________________________
Stockholm-Detroit: A Guidebook  ( 2015)

[Vittnesmål]:  Platsspecifik Audio installation. 

 May 2015
From Nowhere to Nowhere

Stockholm-Detroit: A Guidebook
Presentation av: [Vittnesmål]
Audio installation QR Code
Brandplats Högdalen. Stockholm

 "Conceived as a circle, our route traverses the outskirts of Stockholm
as we reflect upon the relationship between spatial forms social processes and justice
The Royal Institute of Art Stockholm Sweden
Art & Architecture Kungl. Konsthögskolan
 ___________________________________________________
[Observation]
Performance / Fallskärmshopp  ( 2015)


11-12 april 2015
To the Beat at My Tounge
Presentation av:
[Observation] Performance akt av ett fallskärmshopp

 En serie Lecture Performances 
"Personligt och specifikt har en grupp konstnärer satt samman varsin programpunkt
via Säfsten Produktion och Emma-Lina Ericson Studio 44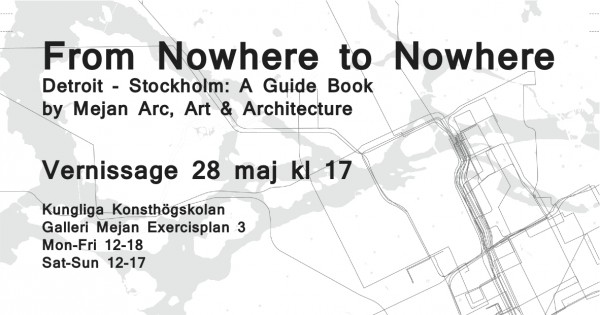 Galleri Mejan / Mejan Arc   28 may 2015

"Vittnesmål" från Audio installation Brandplats Högdalen
"Movements" Experimentell VideoHD
The established theme for our course, for which this guidebook is an extension, is 'Spatial Justice'. What that means, how it is inscribed or not in the social fabric of a city was the object of our collective investigation. Our field research, after almost a year of preparation initiated by Jochen Becker and eventually myself, culminated in an intensive series of tours and meetings in and around Detroit, Michigan.
Utställningsansvarig: Corey McCorkle
Plats: Galleri Mejan, Exercisplan 3, Skeppsholmen

 

Konst & arkitektur. Kungl. Konsthögskolan
____________________________________________________

______________________________________
 Valåret 4
 Video: Dokumentation 13 dec.  / HD video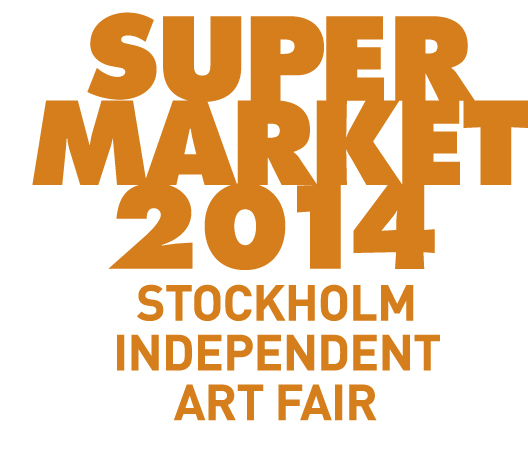 SUPERMARKET 2014 – Stockholm Independent Art Fair 2014

Kulturhuset Stadsteatern in central Stockholm.
"VALÅRET 2014 är ett tema sprunget ur det faktum att det ÄR valår i Sverige detta år. Men temat vidgas till att handla om väljandet ur ett mer mångfacetterat perspektiv. VALÅRET 2014 kretsar kring frågor som: Har alla människor verkligen ett val? Är du utvald lille vän, eller tillhör du skaran som inte är det? VALÅRET 2014 berör ämnen kring makt och obalans, och om kulturens plats i vår tid, i vårt samhälle"
Ur Valåret.
Presentation: Experimentell Video HD. Om rasism och manifestation .

 __________________________________________________
VALÅRET 2014
– om att ha eller inte ha möjligheten att kunna välja, om att vara utvald, eller inte…
Presenation:
Short Video Dokument 13 mars 2014/  Om avhysning av EU-migranter/ HD

VALÅRET 2014 är ett tema sprunget ur det faktum att det ÄR valår i Sverige detta år. Men temat vidgas till att handla om väljandet ur ett mer mångfacetterat perspektiv. 2014. Ännu ett valår i Sverige, till och med ett så kallat supervalår. I maj valde vi våra kandidater till EU, i mitten av september stundar riksdagsvalet.
Projektet VALÅRET 2014 genomför även flera konsthändelser utanför gallerirummet.
Medverkande konstnärer under VALÅRET 2014:

Maria Backman, Jannike Brantås, Helena Burman, Leif Claesson, Annica Einarson, Anna Stina Erlandsson, Rikard Fåhraeus, Antonie Grahamsdaughter, Christina Göthesson, Susanne Högdahl Holm, Filippa von Krusenstjerna, Oscar Lara, Monica Larsson, Maria Lilja, Katji Lindberg, My Lindh, Makode Linde, Jose Luis Martinat, Ola Nilsson, Monica Sand, Hanna Stahle, Stiftelsen Inuti, Susanne Torstensson, Magnus Wassborg, Ulla Wennberg, Lene Willumsen 
29 augusti 2014  
Presententation av:
Dokument: 13 mars 2014/  Videoessay .Video HD 2014
Om rivning av den tillfälliga bosättningen den 13 mars 2014 i Helenelund, Sollentuna Kommun.
Ett inlägg i debatten om förslaget att förbjuda tiggeriet.
Fotografier och videodokumentationen undersöker och gestaltar EU-migranters situation utifrån en politisk, ekonomisk och postkolonial struktur.
 _________________________________________________
 URBAN RE-MIX
Video "Dokument 13 mars 2014 " 

Galleri Mejan  2014

Art & Architecture Kungl. Konsthögskolan
 URBAN RE-MIX Advanced critical research
through the integration of history and critical theory
About  EU-migrants in Stockholm 2014
__________________________________________________________________

  Haunted by the Shadows of the Future.Tensta Konsthall 2014
__________________________________________________________________
Short experimantal film  Whitewash. Trailer. HD video/ QR code
An outdoor art exhibition of more than 100 artists, Under the Open Sky provides a unique opportunity to see the works of some of Iceland's best known, as well as emerging artists. The exhibition takes place in public spaces and private gardens in the center of Reykjavík and the artworks range from sculptures to paintings, performances and graffiti, giving a good overview of the diversity of Reykjavík's contemporary art scene.
Information
Curator
G.ERLA – Guðrún Erla Geirsdóttir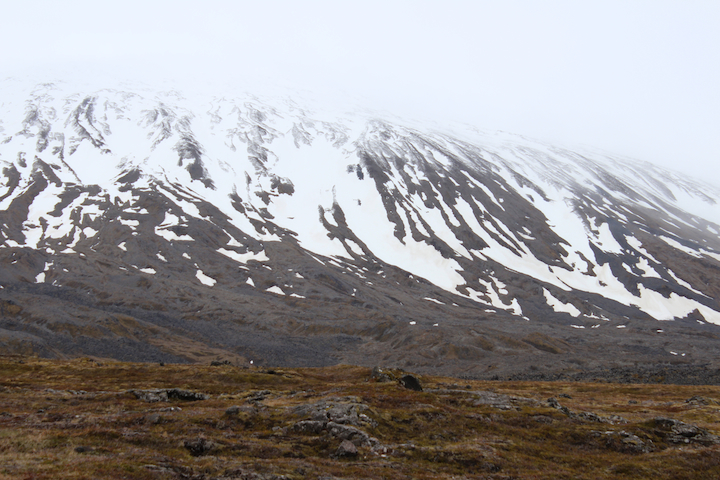 _________________________________________________
NATIVE MOVING IMAGES

Challenging stereotypes
 Konstnärshuset. Stockholm 2012  / Sweden-Canada-USA
Presenation av [WHITEWASH] Trailer/ Installation HD video (Antonie Frank Grahamsdaughter)
Native Moving Images showcases a range of video works and films that address, dismantle and satirize stereotypes of 'the Indian'. In an extensive presentation of works by contemporary native artists from Canada, the United States and Sweden, the exhibition brings forward common myths, prejudices and romanticizations existing toward indigenous peoples.

Artist: Kent Monkman+ Chrise Bose, Kevin Lee Burton, Terill Calder , Nitanis Desjarlais , Steven Forster, Antonie Frank Grahamsdaughter ,Carola Grahn , Anna Linder ,Minda Martins ,Gail MauriceJuse Norris,Travis Shilling ,Liselotte Wajstedt
 
______________________________________________________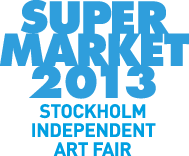 Presentation Trailer : [WHITEWASH] (h)wīt wä sh; -,wô sh )
 [WHITEWASH] 3 min./Video HD. /Trailer/ Antonie Grahamsdaughter

Artist Talk/ Work in progress  Canada 2012
With Art Lab Gnesta
©AntonieGrahamsdaughte